Welcome to Cylburn Arboretum, a 200-acre urban oasis in Baltimore City. Cylburn is a place of natural beauty and learning with hundreds of specimen trees and plantings, gorgeous gardens, wooded trails, and an historic mansion.
The Cylburn Arboretum Association is the park's non-profit friends group, enriching and enhancing the arboretum in a variety of ways and providing programs for the community.
Cylburn's buildings and grounds are maintained by the Horticulture Division of Baltimore City Recreation & Parks. Cylburn is also home to the Vollmer Center, the City's greenhouses and classrooms, the Johns Hopkins Food System Lab, and the UME Baltimore City Master Gardener Program. Facilities are rented through the City – More information here.
We hope you'll join the thousands of visitors who enjoy this remarkable place each year – There's always something to see, learn and do here at Cylburn!
Cylburn Arboretum is free and open to the public year-round.
Dogs are always welcome but please keep them on a leash.
Cylburn is accessible by bus route #1 which stops just west of the intersection of Greenspring Avenue and Cylburn Avenue.
Arboretum Hours:
Tuesday – Sunday, 8am – 8pm (Closed Mondays)
Vollmer Visitor Center: Tuesday – Sunday, 10am – 4pm (Closed Mondays)
Mansion Hours: Tuesday – Friday, 8am – 3pm
Cylburn Association Office Hours: Monday- Friday, 8:30am – 4:30pm
Featured Events
Discover Cylburn
Join us on September 15 to discover, celebrate and support Cylburn Arboretum and all that it has to offer! Purchase tickets
here.
What's Blooming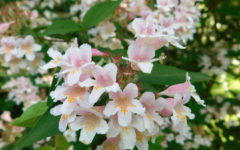 Want to learn more about What's Blooming at Cylburn? Explore our website, follow us on social,
sign up for our newsletter
, and
read our blog
with photos and information.
SOLD OUT: SOLAR ECLIPSE
We are completely sold out for our Solar Eclipse event. We are NOT offering glasses.
Calendar of Events
August 23 @ 5:30 pm
-
6:30 pm
August 24 @ 6:00 pm
-
7:00 pm
August 26 @ 8:30 am
-
9:30 am