Cylburn Arboretum is a place of natural beauty, tranquility, culture and learning. Find beautiful gardens, wooded trails, abundant wildlife, and specimen plantings in this 200-acre urban oasis.
Free & open to the public year-round.
Arboretum Hours: Tuesday – Sunday, 8am – 8pm (Closed Mondays)
Vollmer Visitor Center: Tuesday – Sunday, 10am – 4pm (Closed Mondays)
Cylburn Association Office Hours: Monday – Friday, 8:30am – 4:30pm
Dogs welcome on a leash.
Featured Events
Yoga at Cylburn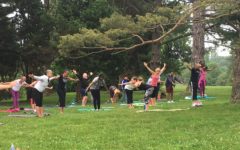 Saturday yoga on the lawn with instructors from
Coppermine Racquet and Fitness Club
. Free event. Bring your mat and get your Zen on. Meet on the lawn directly in front of the visitor parking lot.
What's Blooming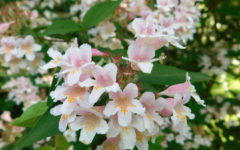 May is the month that many of Cylburn's trees and shrubs are in bloom with extravagant and fragrant flowers. It is the month of the Chinese Fringe Tree and the Cockspur Thorn, the Beautybush and the Mock Orange. Find out more here.
Nature Camp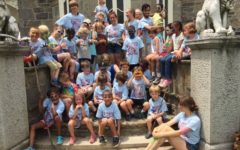 Camp sessions will run from June 19 to July 21 for ages 5 - 11. Only a few spots left! SIGN UP
Calendar of Events
June 3 @ 8:30 am
-
9:30 am
June 3 @ 10:30 am
-
12:30 pm
June 10 @ 8:30 am
-
9:30 am