Cylburn Arboretum
Free and open to the public year round
Hours: Tues-Sun, 8am – 8pm Visitor Center: 10am – 4pm
Closed to visitors on Mondays
Dogs are welcome on a leash.
Quick Links
Spotlight
Cylburn Sounds
Free Concerts   6 – 8PM
July 2 - The David Bach Consort, 6:00 p.m.
St. Veronica Steel Orchestra - 5:30 p.m.
July 16 - Spice featuring Debbie Poole  6:00 pm
July 30 - John Lamkin "Favorites" Quintet  6:00pm
August 13 – Sounds Good
August 27 - The Craig Alston Syndicate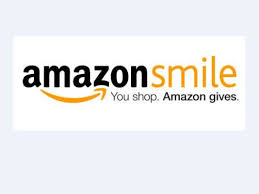 Are you buying books for school? Shop at AmazonSmile through and Amazon will donate 0.5% of the purchase price to Cylburn Arboretum Association. Click here to get started: http://smile.amazon.com/ch/23-7091589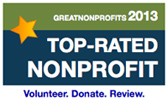 Nature
Enjoy the 207-acre public greenspace featuring gardens, tree collections, historic buildings, and over 3 miles of woodland trails.
Education
Experience nature firsthand, visit our Nature Museum, and attend programs and events to learn about Cylburn and the natural world.
Community
Connect with nature, culture, and history in Baltimore's largest public garden! Get involved by becoming a member, attending programs and events, and volunteering!
Calendar
August
Outdoor Yoga
August 2, 9, 16, 23, 30 8:30am Vollmer Lawn
Bare Hills Racquet & Fitness Club and Cylburn Arboretum Association Partner to provide free outdoor yoga to park visitors.
FREE
Cylburn Sounds
August 27 5:30pm Cylburn Grounds
Our yearly tradition continues with free jazz concerts on the grounds of Cylburn. Enjoy the Summer weather, the gardens and the music!
FREE
September
Family Camp Out
September 12-13 6pm-10am Mansion
Designed as a first or early camping experience for families, the Cylburn campout will be an evening of fun nature activities and socializing with friends. Explore some trails by moonlight, look for and identify moths, grill dinner, make s'mores, sleep under the stars, and wake up and have breakfast with friends. Please bring tents, bedding and flashlights for your family. If needed, arrangements for borrowing tents may be possible. Email lili.levy@cylburnassociation.org with questions. Children must be under adult supervision at this program. Tickets include Snacks, Dinner and Breakfast, plus fun programming!
$20 per person, OR $75 for family of 4, $90 for a family of 5,
Member Pricing: $15 per person, OR $55 for a family of 4, $65 for a family of 5
Call 410-367-2217 x104 to register
People and Places, Paintings by Susan Yonkers
Opening Reception, September 19, 5-7 pm
Show: September 20-Septemebr 24 Vollmer Center
Susan Yonkers, winner of the Cylburn Arboretum Association's Celebration of Art 2011 People's Choice Award and the 2012 Board and Graul's Awards, will exhibit works at the Vollmer Center demonstrating her affinity for both portraits and landscapes.  Works will be for sale and a portion of the proceeds will benefit the CAA.
FREE
October
Ar-BOO-retum!
October 24 5:30-8pm Mansion  
Returning for its second year, ArBOOretum is a fun Halloween event for families! Explore a decorated mansion, take a ride on a horse draw carriage, make Halloween crafts, travel along a trick or treat trail keeping an eye out for nocturnal creatures! Wear your costume and participate in a costume parade. Food, beer and wine will be for sale at the event. Enter the Carved Pumpkin contest on the Arbooretum page!
$10 adults, $5 children
Visit the Arbooretum page to read more and buy tickets>