Free & open to the public year round.
Dogs welcome on a leash.
Hours:
Tues-Sun, 8am – 5pm (Closed on Mondays).    Vollmer Visitor Center: Tues-Sun, 10am – 4pm
Featured Events
Poinsettia & Decorated Wreath Sale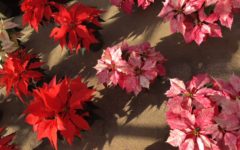 Join us in the Greenhouse Classroom on Dec. 10th from 10:00 am to 1:00 pm. Purchase a variety of poinsettias, decorated wreaths, and other winter decorations. All proceeds will benefit the Cylburn Arboretum Association. Find out more
here.
Holiday Open House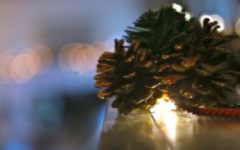 Our Holiday Open House weekends are coming up December 3rd & 4th and 10th & 11th. Wander the first floor of the historic Cylburn Mansion dressed in holiday finery. Find out more here.
Opening of "The New American Garden" Exhibit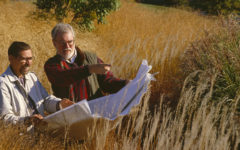 "The New American Garden: The Landscape Architecture of Oehme, van Sweden" traveling photographic exhibit will be coming to Cylburn Arboretum's Vollmer Visitor Center from January 6th to March 26th. Learn more here.