Partners & Community
The Cylburn Arboretum Association (CAA) is the nonprofit partner with the City of Baltimore Department of Recreation and Parks Horticultural Division in maintaining, enhancing, and broadening the outreach of the public 207 acre arboretum grounds comprised of gardens, woodland trails, and historic buildings.
We work with like-minded groups and organizations to offer diverse education and programming:
Nature and ecology
Culture and arts
Environmentalism
Healthy living
Green city living spaces
Local and natural history
Baltimore City Department of Recreation and Parks, Horticultural Division
The BCRP Horticultural Division manages and maintains the arboretum's grounds and buildings. Cylburn's six greenhouses are the production facilities for Baltimore City, growing over 50,000 plants annually, including annuals, bulbs, poinsettia and more. These plants are used at Cylburn, the Howard Peter Rawlings Conservatory, City Hall, and public space throughout the city.
Food Systems Lab, Johns Hopkins Center for a Livable Future
The Johns Hopkins Center for a Livable Future Aquaponics Project at the Cylburn Arboretum is located in one of the former greenhouses, and demonstrates the capacity of aquaponics for raising edible plants and fish in an economically viable and ecologically sound environment. The project offers the opportunity for education and study to advance these methods throughout the region.
Partners
Cylburn is home to a number of organizations that use the space for demonstration gardens, events, meetings, and workshops.
Collaboration & Sponsorships
Other organizations have provided support to our programs and events through sponsorships: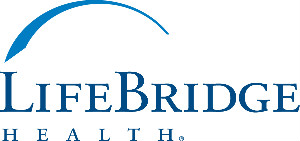 LifeBridge Health
---
Coppermine Racquet & Fitness LLC
---

Brightview Landscape Services
---
Cullaborate, LLC
Meyer + Affiliates Inc.
[/raw]
Get in Touch
Want to partner with us? Interested in sponsoring an upcoming event? There are so many ways to pursue the same goals and interests. Contact:
Christine Kouwenhoven
410-367-2217